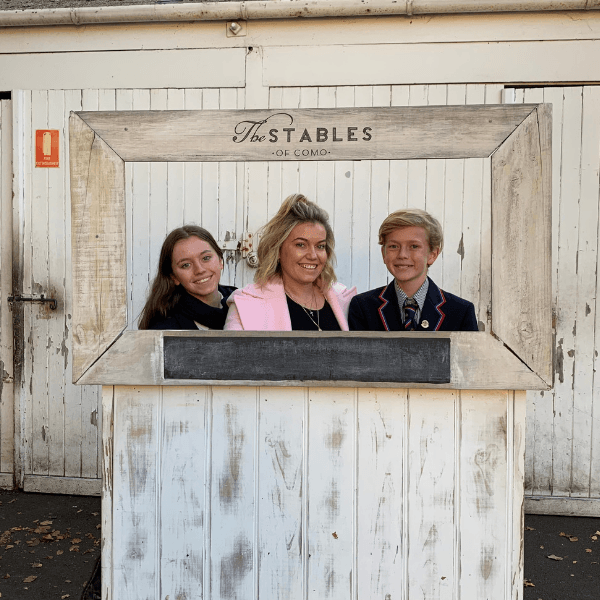 Our Shhh Silk Founder and CEO, Olivia Carr, is the ultimate Mumpreneur! Olivia is mother to two children, Hudson and Georgia, who inspire her every day. With Mother's Day just around the corner, we decided to sit down with this supermum to learn more about Olivia and her children.
How do you and your children like to spend time together?
We spend a lot of time together as a family, whether it's a quiet movie night, or going out for dinner. I also love supporting my children in their passions, by watching Georgia perform at her singing recitals or seeing Hudson compete in basketball.
What does a typical Mother's Day look like to you? Do you have any special mother's day traditions?
Usually, on Mother's Day, I get a special breakfast in bed made by my children and a couple of presents to open. We don't have any extravagant traditions and usually keep it low-key. As long as I get to spend the day with my family, I feel completely fulfilled.
How would you describe your children?
Having Georgia at such a young age has made her more than just my daughter, she is my best friend. We share the same interests in hobbies and fashion. We often wear matching outfits.
Hudson has such a kind soul. He's has a caring nature that means he always looks out for others. Any time I'm feeling a little down, he brings me back up.
What has surprised you the most about being a mom?
The boundless and immeasurable love you can feel for your children. There is nothing I wouldn't do for my children.
What is the best gift you've received from your kids on mother's day?
Over the years my kids have given me many gifts from handmade cards to jewellery and clothes. However, as cliché as it sounds, the best gift is my children themselves. Spending every day with them is the best present I could ever ask for.
How do your children inspire you in your work? 
My children inspire me in everything I do. One of the reasons I started Shhh Silk was so I'd have more time to be with my kids. Not only are my kids the first to hear my ideas with Shhh Silk, but they give advice and opinions.
Where do you predict your children will be in 20 years?
I have no doubt that Hudson will still be playing professional basketball, and he will be an incredibly loving uncle and father. He has the same drive and entrepreneurial spirit as I do, so outside of basketball, I imagine he will be living overseas running a giant enterprise of sorts if not his own!
With Georgia completing year 12 now, she is incredibly smart and has so many opportunities to have a successful and promising career. Given Georgia's strong passion for history no doubt she will have travelled the world and will be on her way to being a world-renowned professor!
She is also such a talented singer that I wouldn't be surprised if she can be found singing on stage in her personal time.
What is the best piece of advice given to you by your own mother?
My mom has always taught me to be strong and to be an independent woman, the best advice she has instilled in me is: stay humble! (maybe with a touch of Kanye ;) )