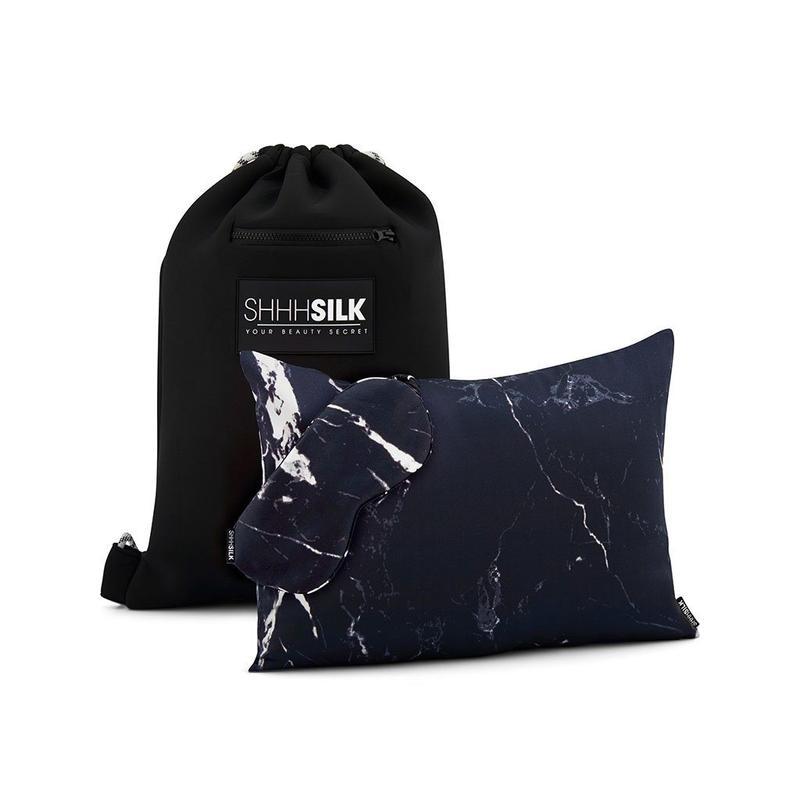 Everyone loves going away, escaping the reality of everyday life. It's just getting there that is the dreaded part.  
Thankfully there is a solution elevating your travel experience, Shhh Silk travel pillows.
These beautiful 100% pure silk filled travel pillows are perfect for a solid snooze on your long haul flight.
Shhh Silk's luxury range of travel silk pillows allow your skin to breath and stimulate hydration for your skin during the flight, meaning no unwanted creases whilst getting from A to B.  Additionally, wake up bedhead free as the smooth silk material prevents frizz and tangles ensuring you are looking your best when you arrive at your final destination.
If you are restless during your voyage Shhh Silk silk travel pillows will guarantee a more comfortable slumber whilst looking lavish in the process.
The unique mulberry silk filled travel pillows, will prevent kinks and knots in your neck. The plushness of the silk travel pillow supports your head and neck from awkward positions.
Travel in style with these luxurious silk travel pillows that come with a personalisation monogrammed option!
Individualise your travel accessory and snuggle into the deluxe silk travel set.
These travel silk pillows also come with a convenient neoprene travel bag large enough to include your carry on essentials and ensures your silk pillow is not damaged during your journey.
Before you know it, you will arrive at your destination feeling like you've just stepped out of first class, feeling refreshed and rested thanks to the help of ShhhSilk travel silk pillows.
Elise Nash, beauty writer Shhh Silk xx