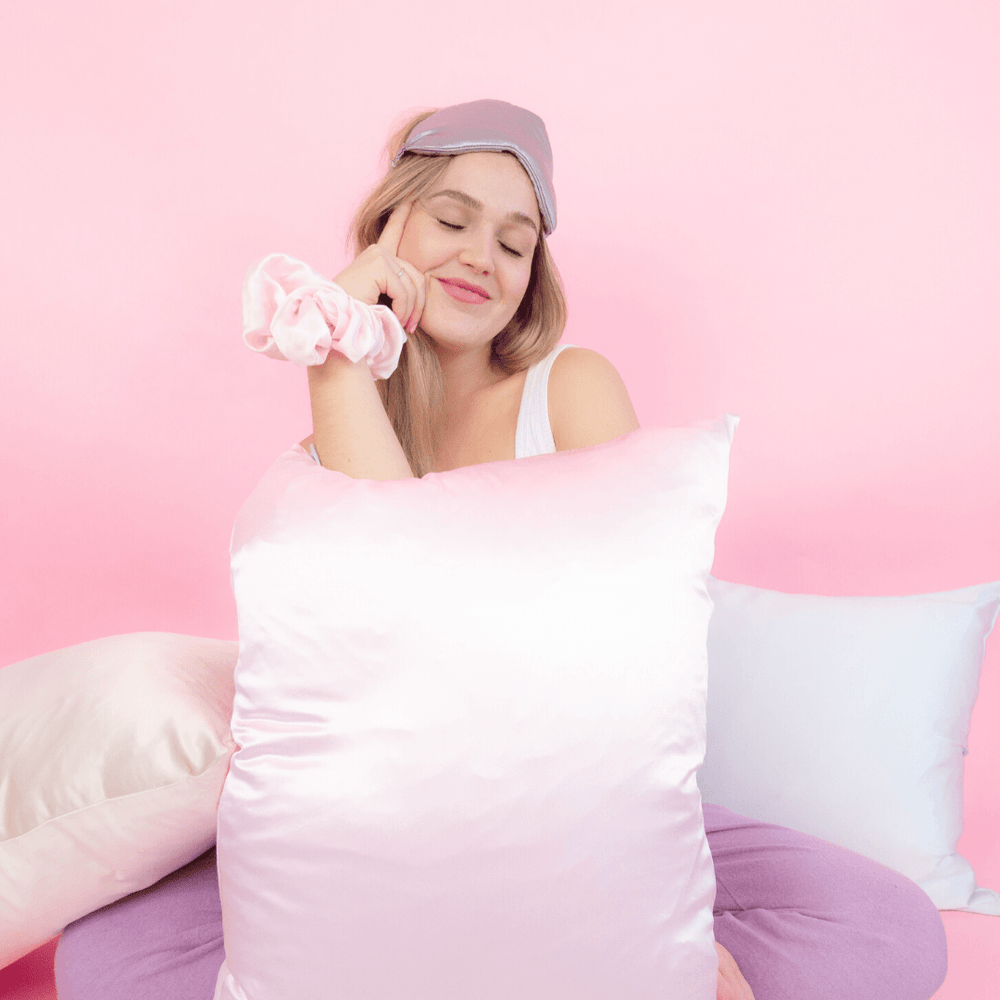 Have you been eyeing off a Shhh Silk product? We don't blame you! Here's a little tip: Join our loyalty program, Sleep Society, and earn points to redeem on our site!
For every dollar you spend on Shhh Silk, you'll earn 5 Sleep Society points. Once you've earned 1000 points, you can redeem it for a $10 voucher. You'll earn 250 points just for creating an account.  If you've shopped with us before, you might even have points waiting for you to redeem. Simply create a Sleep Society account and you're set to start earning points
If you've already joined Sleep Society, here are a few ways on how to get more points for your next purchase.
Refer a friend
Sharing is caring! Let all your friends know about Shhh Silk! Not only will your friends be thankful that you introduced them to the secret of sleeping on silk, but you'll both get 1000 points to spend on your next purchase.
Happy Birthday
It's your birthday and we want to help you celebrate your special day! Earn up to 1000 points just for being born – easy right?
Follow us on Instagram and Facebook
Stay updated with Shhh Silk news, sales and new product launches by following our socials and get up to 300 points.
Sign up to our mailing list
How does this sound: Exclusive access to sales, discount codes and updates on new product launches? Pretty good right? Well you can get all this and 500 points if you sign up to our mailing list!
Review Your Purchase
We love you feedback! Good or bad, we want to know. Leave a review on one of our products and you can get 250 points!
*points may vary dependent on which level of the loyalty program you are in*