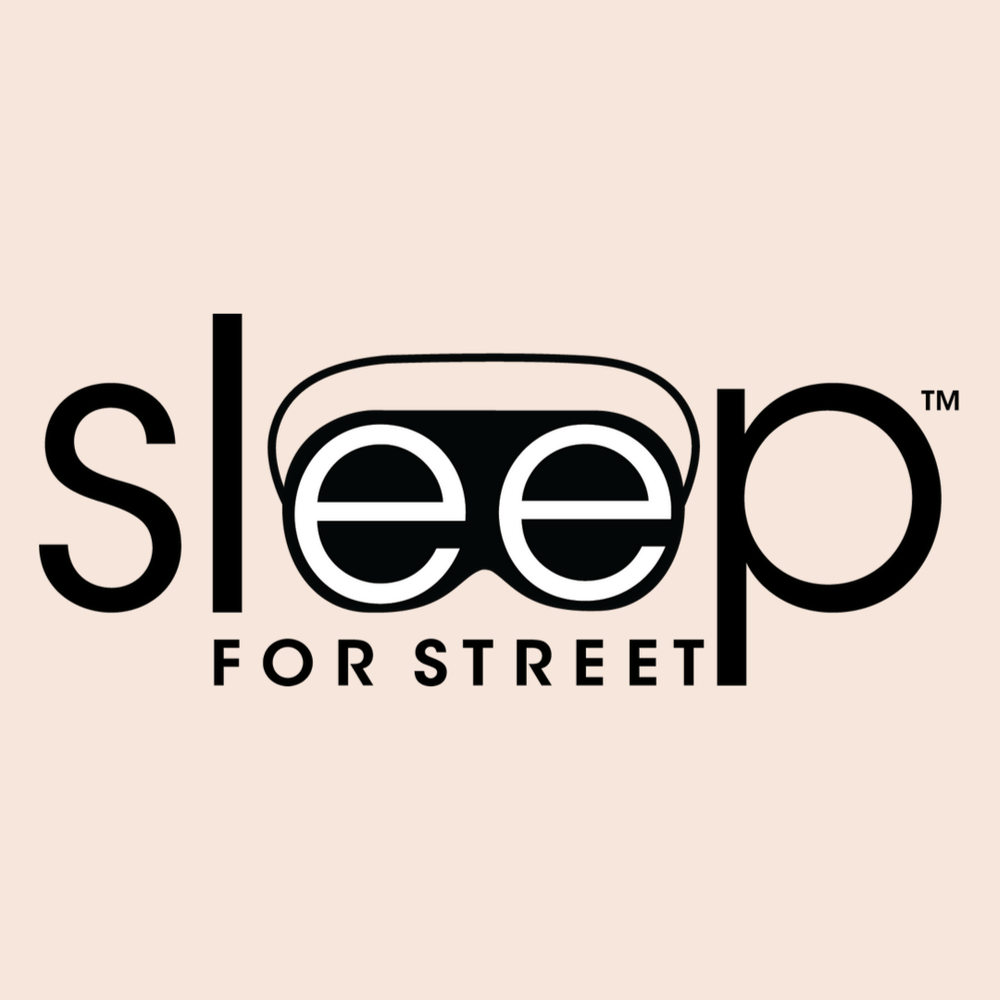 "Be the change you wish to see in the world" - Gandhi
We are so excited and proud to announce SHHH SILK's new global initiate: Sleep For Street. We have worked so hard on this movement and hope that you will feel just as passionate about it as we do!
What Is Sleep For Street?
We have created a world-first, purpose-built eye mask for homeless people. The mask is 100% light-blocking, features earplugs to block noise, it's durable and weatherproof - meaning that sleep will come much more easily to those who need it most.
For every single SHHH SILK purchase, we will donate one of these eye masks to a homeless person. No matter how much you spend, your purchase will help deliver the gift of precious sleep to a homeless person. 
Silk sleep for you = Sleep for all
Why Homelessness?
Back in 2015, before Shhh Silk was born, our CEO, Olivia Carr, was on a holiday to New York with her children. During her trip, she was devastated by the overwhelming impact of homelessness. Having to explain to her children why there were people sleeping on the streets, she didn't know what to say. But what she did know, is that she would build a brand that it would give her the ability to help those living on the streets. 
Since the creation of Shhh Silk, philanthropy has always been at it the heart. From supplying books and supplies to over a thousand orphans in Tigray to contributing funds to open a closed hospital in Haiti. While Shhh Silk has been involved in several social initiatives, homelessness is a reoccurring cause we are drawn to helping. 
Earlier this year, the entire Shhh Silk Team spent the night in our warehouse, sleeping on only cardboard for a mattress to raise awareness and funds to help make real change to homelessness. 

We donated $5 from every order placed in May towards breaking the cycle of poverty and homelessness. 

We've also donated Christmas hampers of toys and food to Hanover House, which provide housing and homelessness support services in Australia. 
While these efforts have helped to make an impact on homelessness, we still felt that there was something more meaningful, more significant that we could be doing. And that's when it came to us! A sleep mask specifically built for street-like conditions. We are all about improving sleep for our customers, it only makes sense to help improve sleep for the cause we care so much about. 
Homelessness and Sleep 
The average adult needs 7-9 hours of sleep each night. While this is easy to achieve in the comfort of your bed, there are many factors that make this near impossible when sleeping on the street:
Street lamps

Traffic

Sprinklers

Danger of the elements (particularly in colder climates)

Paranoia of being attacked

Noise
Due to these and other environmental factors, those sleeping on the street get as low as 3.5 hours sleep each night. While much focus is placed on providing homeless people with basic food, shelter and clothing, there is little emphasis put on the importance of their sleep hygiene. 
Chronic sleep deprivation increases the risk of, respiratory diseases, schizophrenia-like symptoms, memory loss, violent behaviour and diabetes. Many homeless people resort to substance use just so they can get some sleep. 
Breaking the cycle of homelessness is an ongoing issue that needs much support. But we can help to alleviate some of the troubles that homeless people endure by giving them better sleep. We are so happy to have all of you onboard this journey and supporting the Sleep For Street movement, knowing that your purchase is making a difference.