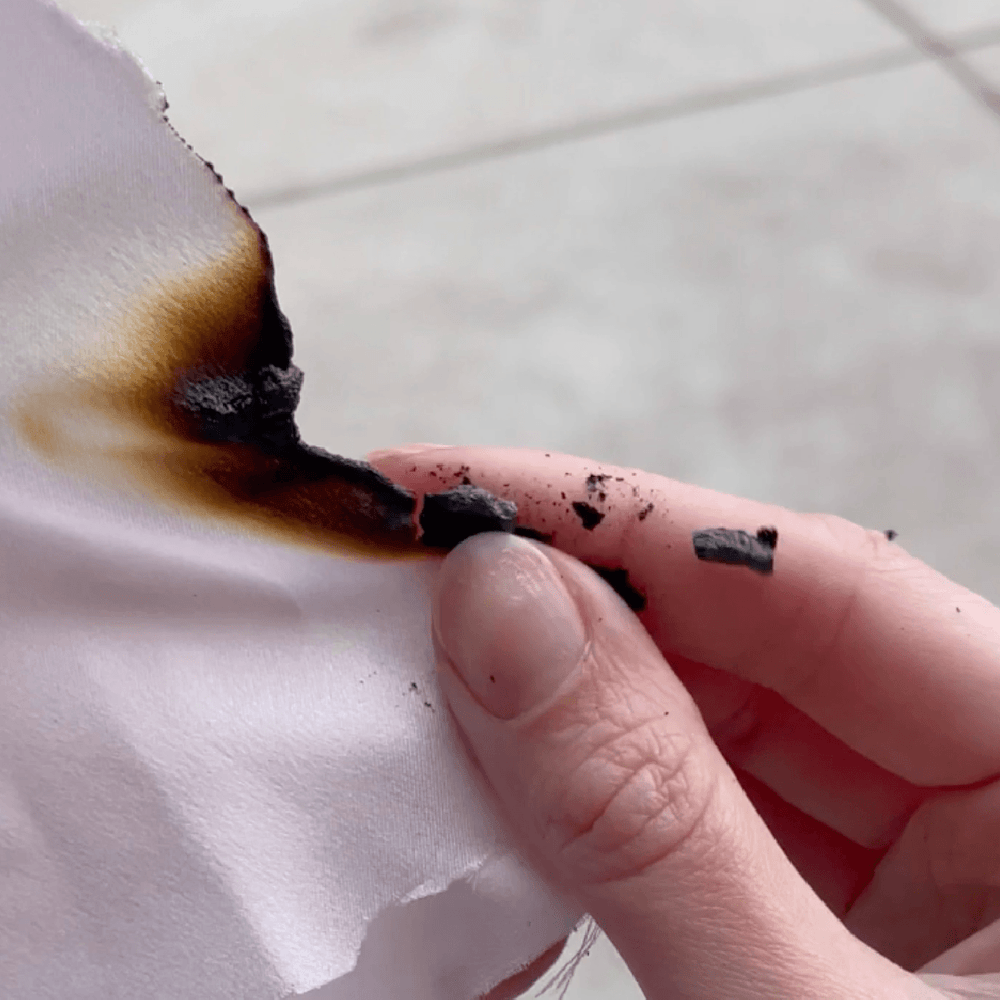 While silk and satin may look similar, there are many differences which can have significant impact on your hair, skin and sleep. But how can you tell the difference?
The Burn Test
To put it simply: Silk burns and satin melts.
You can test if silk is real or fake by burning it. Simply cut a small section of the fabric and very carefully set it alight. Watching how the fabric reacts to the flame will determine it authenticity.
Disclaimer: this method will damage your silk or satin product, however it is the most accurate way to test for silk. We also advise that you be extremely careful with burning fabric and have a bucket of water close by.
Real Silk
How it smells:
Silk is a natural fibre, so when it touches the flame, it will smell like burning paper or hair.
How it burns:
Silk will ignite quickly and shrink from the flame. It is self-extinguishing and will burn out by itself. 
How it looks:
The burnt section will turn to a black ashy residue, which can be easily dusted off with your fingers. 
Fake Silk
How it smells:
Synthetic silk or satin will smell like burnt plastic.
How it burns:
When satin is burnt it will curl away from the flame and melt.
How it looks:
While the burnt section is still warm it will be sticky and stretchy. When it cools down it will harden like a rock.
Watch the comparison video of burning our 100% pure silk fabric versus a synthetic satin fabric: