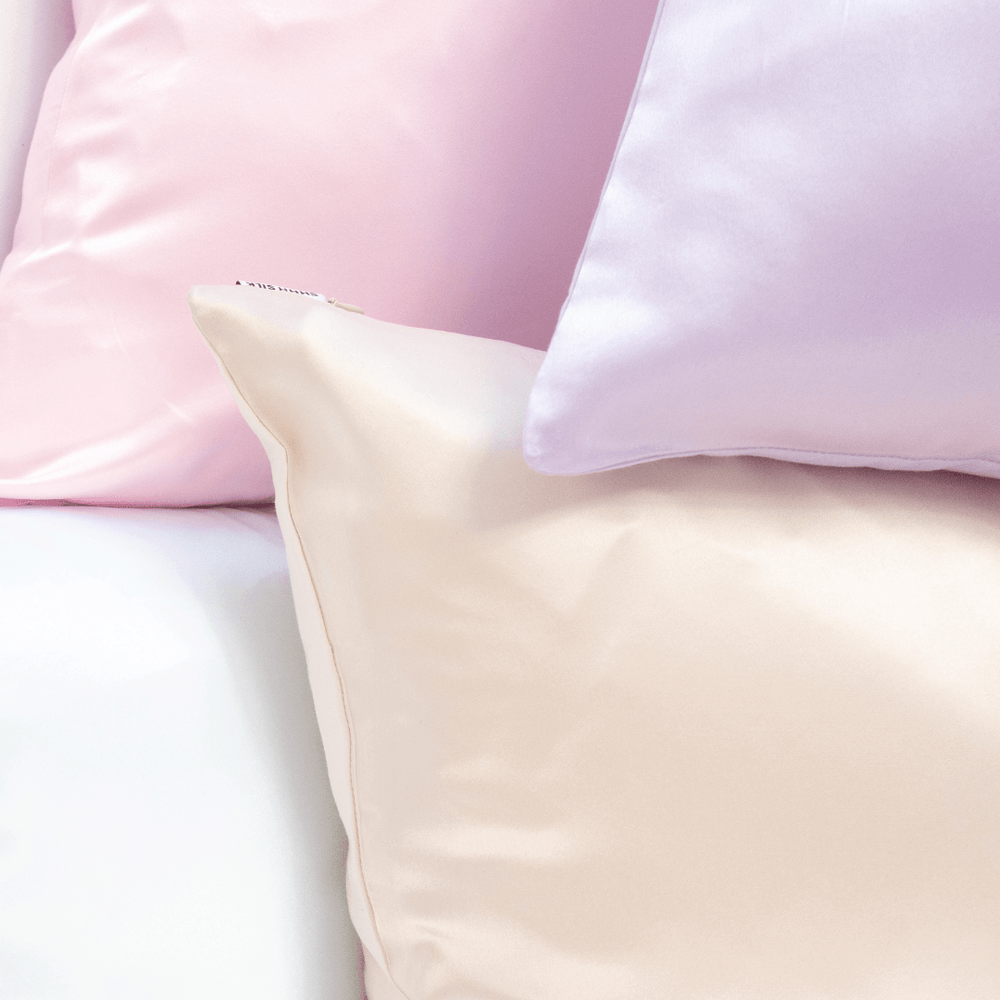 We know that the thought of spending $95 on a pillowcase can be daunting, especially if you're new to sleeping on silk. You've probably heard that sleeping on silk is great for improving your hair, skin and sleep. But is it worth it? Can you really justify the costs? 
To put your mind (and wallet) at ease, we have created 4 new silk pillowcases for you. Meet our ½ Cotton ½ Silk Pillowcases!
Now, just to be clear: these pillowcases are not a silk-cotton blend. Many silk linen companies use a silk-cotton blend to minimise the price. However, while this may reduce costs, it also reduces quality. A silk-cotton blend pillowcase will not care for your skin and hair as much as a 100% mulberry silk pillowcase will.
You might as well spend $2 on an ordinary cotton pillowcase than splurge on a silk-cotton blend. Instead, we have created a pillowcase that is inexpensive yet still of high quality to keep your skin and hair flawless all day and night. The top side of our pillowcase is made from our classic pure 22 momme high-grade 6A mulberry silk. However, simply flip the pillow over and see that the underside of the pillowcase is made of cotton. 
As only half the pillowcase is made of silk, it means you can try sleeping on silk for only $55. What's even better is our ½ silk ½ cotton pillowcases come in our 4 new gorgeous colours:
These pillowcases a great way to compare and test the difference. Try sleeping on the luxurious silk side for a week, then flip to cotton for a couple nights. You will most definitely see and feel the difference. 
If you are still hesitant about trying out silk, we have a 100 Night Trial. We're pretty sure that once you make the switch to silk, you won't want to sleep on anything else. However, to stamp out any uncertainties, you can try our sleeping on our silk pillowcases for 100 nights and if you decide it's not for you, we'll give you a full refund. 
At last, nothing is holding you back from about introducing silk to your bed.