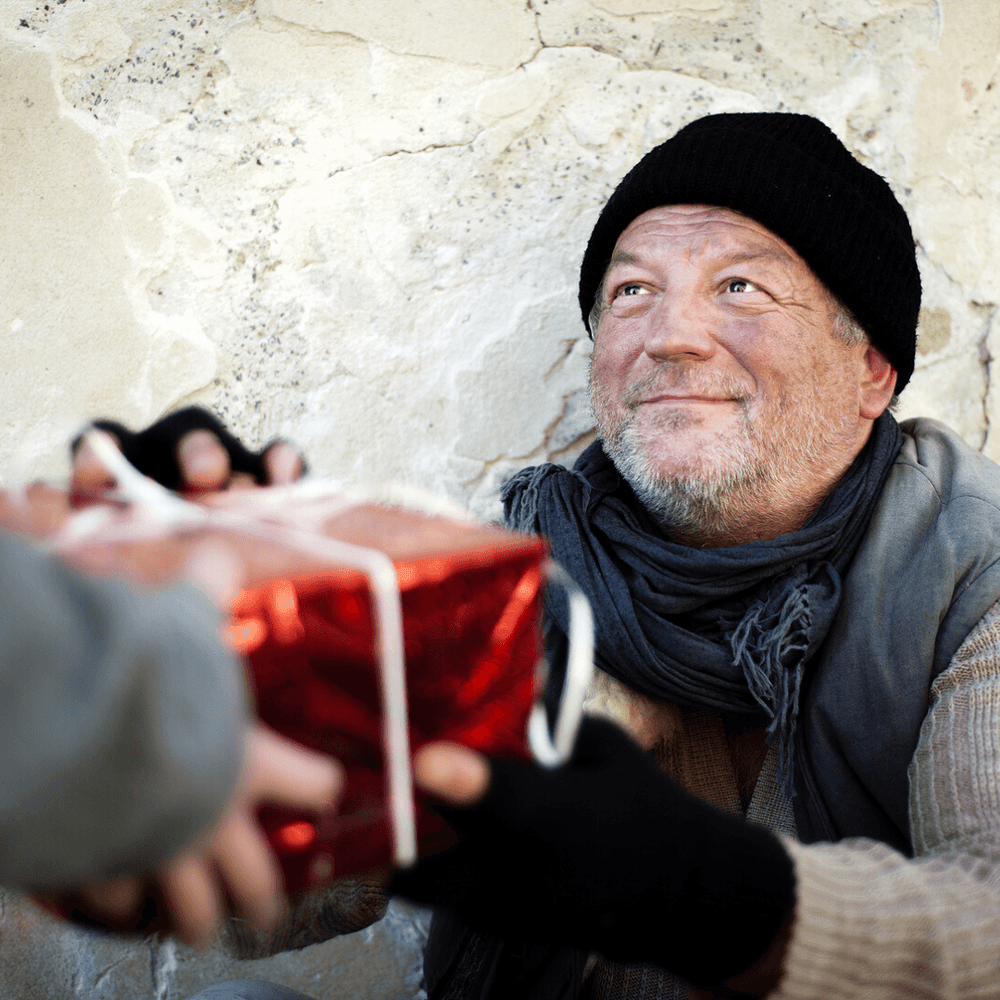 For most of us, Christmas is a time of joy, presents, friends, families and mountains of food. But for homeless people, it remains a time of struggle, pain and loneliness. Sometimes we get so wrapped up in the chaos and commercial aspects of Christmas that we need to be reminded of its true meaning – the season of love and giving.
This December, I employ you to do your Christmas shopping a little differently. Purchase gifts from brands and organisations that go back into helping homeless people. 
Homeless people face insurmountable challenges when it comes to sleep. Constantly interrupted by noise and light, leading to insomnia and severe mental and physical health issues.
Through our Sleep For Street movement, we created a world-first, purpose-built eye mask for homeless people. The mask is 100% light blocking, weather-proof and has inbuilt earplugs. For every order, we donate one of these eye masks to a homeless person. No conditions, no minimum spends. Just the gift of precious, much-needed sleep with every single purchase.
The Big Issue Shop enables your spending power to make a positive difference with revenue going back into helping homeless people. They have a wide range of gift ideas and stocking fillers for your loved ones.
HoMie is an Australian retail and streetwear brand, where 100% of profits are distributed to young people affected by homelessness or hardship, via HoMie's social impact programs.
Aerende is a UK brand that sells beautiful homewares made by people who struggle to access or maintain conventional employment.
Opp Shops
Second-hand shops like Vinnies and the Salvos do incredible work with supporting homeless people. You might have to do a bit of digging, but often you can find absolute gems at bargain prices that would make lovely gifts. Great for stocking fillers or Secret Santa!
Written by Brittany Nash