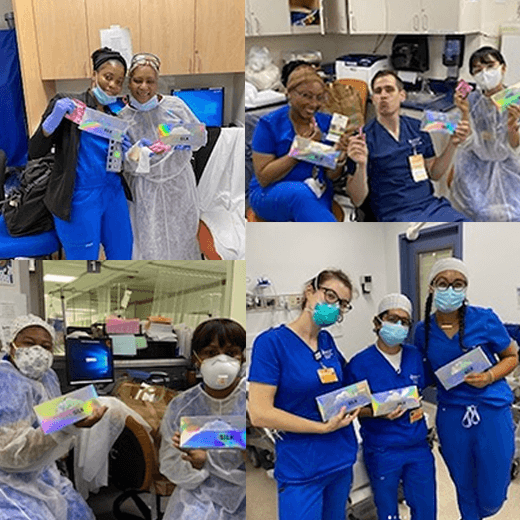 While the past year has been challenging for everyone, there's no doubt that we all owe many thanks and gratitude to health care workers. Across the globe, many people have risked their lives daily to help us in our battle with COVID-19. While we may never be able to truly repay them for their bravery and service, at Shhh Silk we did a few things express our gratitude.
Shhh Silk For Health Care workers
We know that many of our customers are working on the front lines, so we gave 50% off to all healthcare workers. We were also please that many new healthcare workers discovered our brand through this and we were pleased to welcome them to the Shhh Silk family.
Donations
We tried to donate what we could to healthcare workers including over 400 care packaged to nursing staff all around Australia. Across the globe, we donated eye masks to healthcare workers at Bronx Hospital. Our CEO, Olivia Carr, also baked oil cakes for front line nurses and foster kids celebrating their birthday in LA.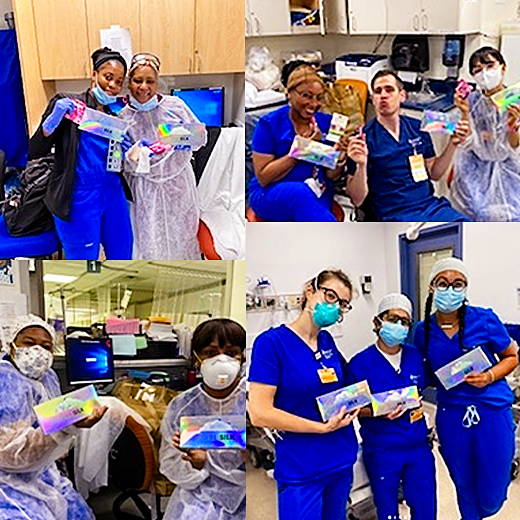 Thanking Aged Care Workers
We donated an 18 piece outdoor lounge and dining setting to Japara aged care in Windsor , Victoria one of the aged care facilities affected with active covid cases to allow staff and residents to enjoy some much needed fresh air and outdoor relaxation.