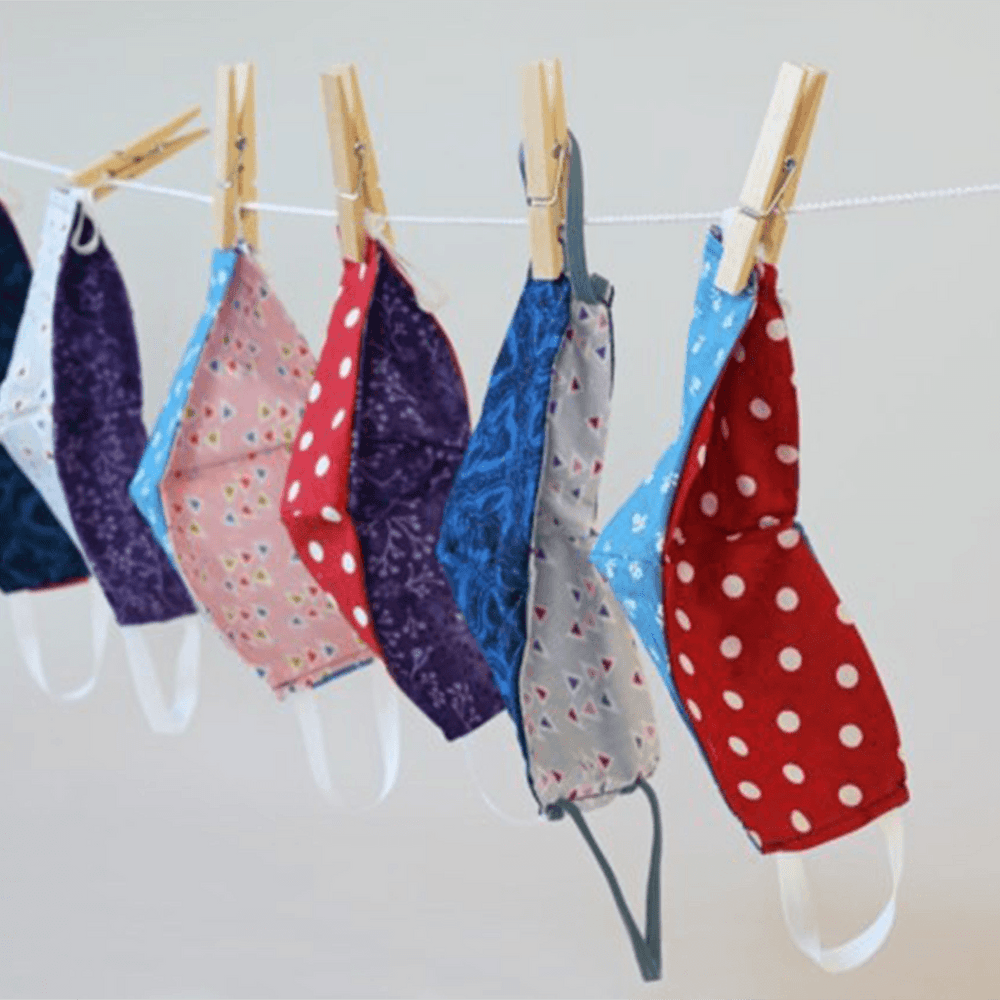 Face mask coverings are a great extra measure to slow the spread of COVID-19 by providing an additional physical barrier. Here are few simple guidelines to properly use your face mask to keep you and other safe.
Putting On A Face Covering
Thoroughly wash your hands with soap and water for at least 20 seconds or use hand sanitiser containing at least 60% alcohol
Ensure the mask is covering your mouth nose and chin

Face Mask With Ear Loops:

 

Hold the mask by the ear loops and place the loops over your ears
Face Mask With Ties:

 

hold the mask to nose level, place the ties over the crown of your head and secure with a bow.

The mask should fit snugly against your skin and completely cover your mouth, nose and chin.
Wearing A Face Mask
Avoid touching the mask or your face when wearing
Don't put the face covering around your neck or up on your forehead
Don't remove the face mask until your return home
If you need to remove your face mask, replace with a clean one.
Removing A Face Mask
Clean your hands with soap and water or hand sanitiser

Face Mask With Ear loops:

 

Without touching your face of the front of the mask, carefully grab the ear loops and remove the mask
Face Mask With Ties: Without touching the front of the mask, untie the bottom bow first then the top bow and remove

Immediately put the mask in a wash bag or place it into a zip lock bag to be taken home for washing
Clean your hands with soap and water
Washing A Face Mask
Masks should be washed after every use or wear.
Machine Wash: Inside a wash bag, wash your masks with a gentle cycle with a mild detergent at 30 degrees Celsius
Hand Wash: submerge the mask in warm to hot water then lather with soap and scrub for at least 20 seconds and rinse with hot water
Can be tumble dried on a high heat or air dried in direct sunlight