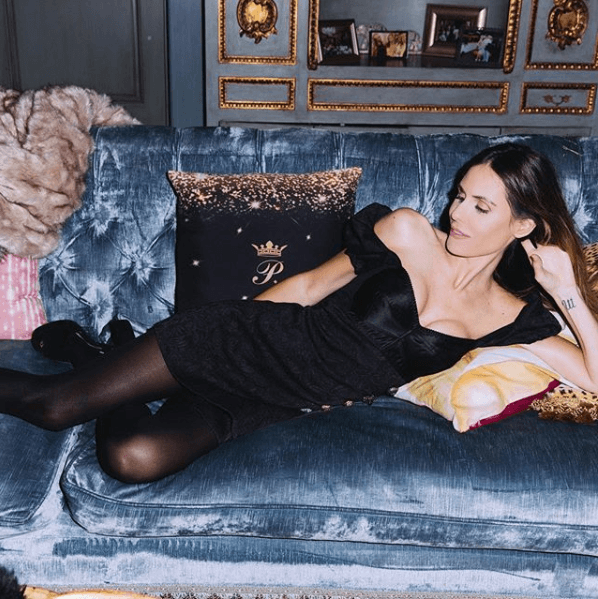 Allow us to introduce you to writer and beauty consultant...
Sarah Howard 
Daughter to the owner of a famous New York salon owner and previous owner of Make Up Forever Cosmetics, Sarah is no stranger to the beauty industry. Being introduced to cosmetics and all things beauty from such a young age, it's practically been Sarah's birthright to do amazing things in the beauty industry – and indeed she has!  
Using all her expertise, Sarah became founder and editor of the blog:
Beauty Banter
. The Blog is the one-stop beauty bible, ranging from tips and tricks, new products and must-haves. From the sites very first post in 2006, 'Summer Skin Savers,' the blog has only continued to grow and captivate the interests of many readers.
With so much knowledge in the beauty industry, Sarah has been offering her advice and talents beyond her blog. She has written pieces for
LA Confidential
and 
Mean Magazine,
as well as been
beauty editor for 
Interview Magazine
.
Now with all her expertise and knowledge of the beauty industry, the beauty blogger has been helping longtime high school friend, Kourtney Kardashian, with her new health and lifestyle blog
'Poosh'
. Appointing Sarah as the Chief Operating Officer of Poosh, I'm sure Kourtney feels lucky to have such a talented and close friend helping her.
It's no secret that Sarah knows a thing or two about beauty. However, we at Shhh Silk wanted to know more about the woman behind the blog, and I'm sure you do too! So, enjoy these ten questions we asked the talented Sarah:
1. What's the first thing you do in the morning and the last thing you do at night?
In the morning, I wake up and check Twitter, eyes still half-shut. I'm a political buff, and I need my fix first thing in the am. Last thing I do at night is pray. 
2. You're on a deserted island and can only take 3 beauty items - what are they?
Sunscreen - I'm really into Mychelle Sun Liquid SPF 50; it has over 20% zinc.
Lip Balm - Something like Lanolips 101 Ointment Multipurpose Balm for chapped lips, cuticles, hands, elbows, feet, and I like to use it on my brows to groom, lashes to coat, and sometimes even eyelids and cheekbones for a natural sheen. 
Face Wash - I loathe the feeling of a dirty face. Right now, I'm loving Peach & Lily Power Calm Cleanser.
3. What beauty banter do you wish you told your 16 y/o self?
Don't pluck your eyebrows — ever. Mine haven't recovered from the over-plucking.
4. What are you most grateful for?  
Family and friends who have become family.
5. Cotton or silk pillowcase and why?  
Silk, all the way. I made the switch over a year ago and it's life — and face — changing. It's also amazing for my hair.
6. Three most inspiring people in your life and why? 
Too many — that's like asking a mother who her favourite child is!
Both. I love carbs!
8. The best piece of advice you've ever received?  
"If somebody says no, you're talking to the wrong person." - Kris Jenner. 
9. Favourite childhood movie? 
Clueless— more of a teen movie, but I loved it and would watch it every night before bed. I have most of it memorized. 
10. What's one thing not many people know about you?  
I have a masters in screenwriting. I actually went to the same school as Amy Heckerling, the writer of Clueless. Growing up, I wanted to be a writer and director; still think I'll do it at some point!