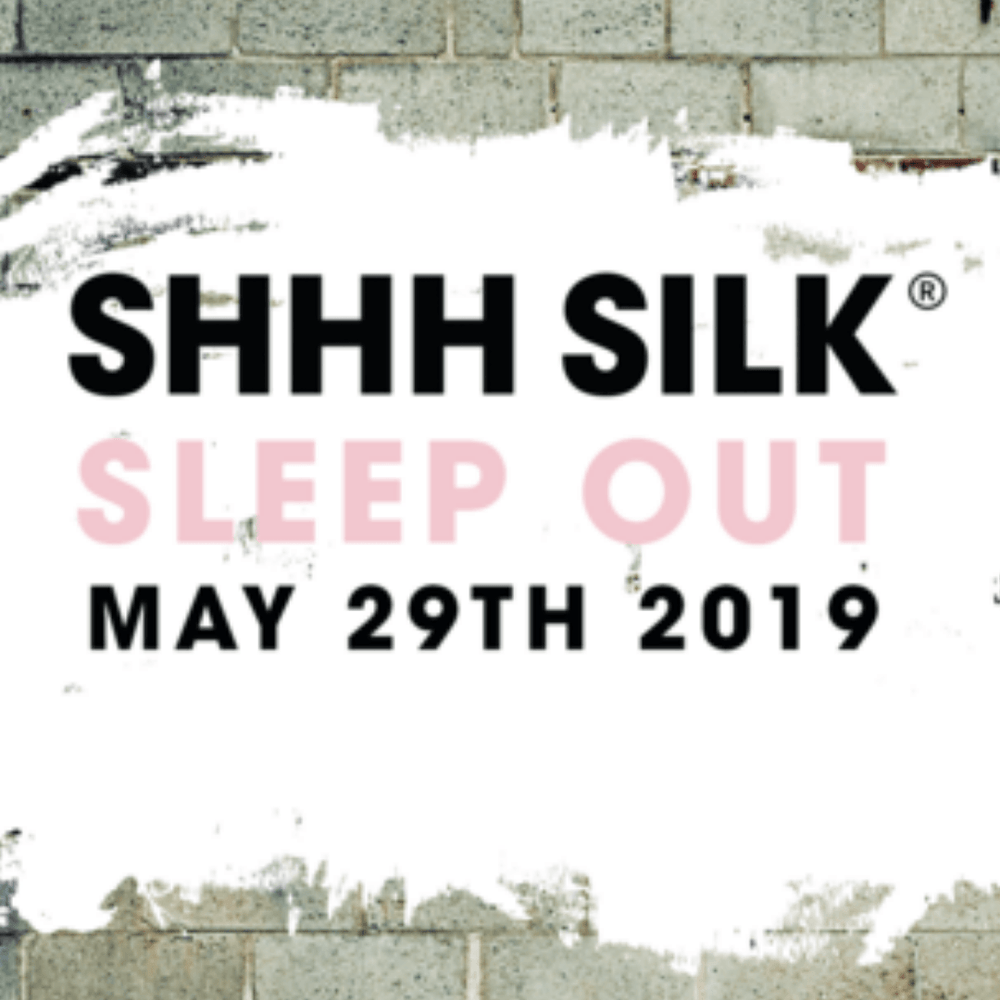 In Australia, there are more than 116,000 people experiencing homelessness. That's 1 in 200 people every night.
Homelessness is experienced by everyday people just like you and me. Often the problems that lead to homelessness come from outside of a person's control. With financial difficulties, housing crisis, and domestic violence, the sad reality is that its quite easy for people to find themselves without a secure and stable home.
Homelessness comes in many forms and is not restricted to people living in unconventional shelters such as streets or car parks. Homelessness is also people who move frequently between shelters staying in transitional housing or couch surfing.
St Vincent de Paul's (Vinnies) is a social organisation committed to actively fighting to break the cycle of poverty and homelessness. The issue of homelessness is something that touches the heart of the entire Shhh Silk Team. That is why this month, Shhh Silk is participating in a Sleepout to help Vinnies in their work to help alleviate poverty.
What is the Sleep out?
The Sleepout is where you leave the comfort of your homes and beds to experience a glimpse of what it feels like to be homeless for one night. On Wednesday 29th May, the entire Shhh Silk Team will be sleeping on the concrete floor of our warehouse, with only a piece of cardboard for a mattress. The Sleepout encourages people to gain a deeper understanding of the realities of homelessness.
Our CEO, Olivia Carr, 
is a known advocate for helping others in need and 
has participated in the Vinnies sleepout before. When Olivia suggested that this year the entire Shhh Silk Team participate, everyone was keen to jump on board and show our support. 
While one night of 'doing it tough' 
will never show the true extent of the struggles 
that come with
 homelessness, the Sleepout is a great opportunity to
 raise awareness and funds to help make real change in this growing issue.
How are you helping?
To raise money, we will be donating $5 from every purchase in May to Vinnies. These donations help Vinnies provide food, accommodation and essential services to people at risk and experiencing homelessness.
Be sure to follow us on instagram @shhhhsilk for some behind the scenes of the Shhh Silk Team doing the Sleepout!