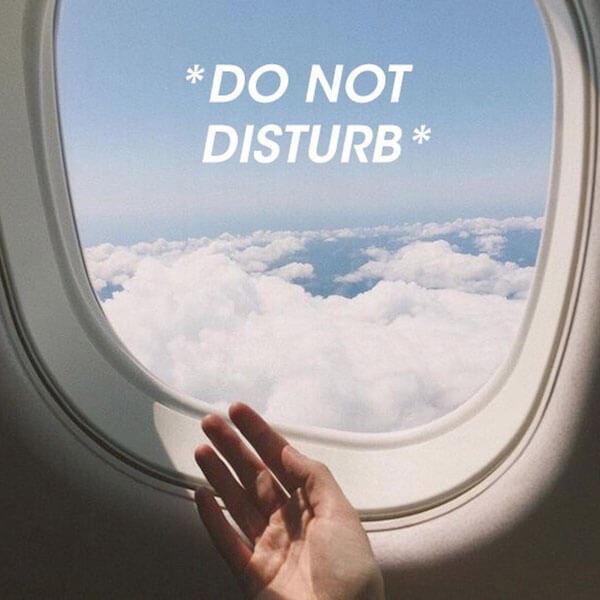 The Insider Picks team writes about stuff they think you'll like. Business Insider has affiliate partnerships, so they get a share of the revenue from your purchase.
Shhh Silk
I started using this plush silk

 

travel pillow by Shhh Silk ($149)

 

to keep my airplane anxiety at bay and make flights more bearable.
I loved it so much that I started using it as my regular nightly pillow at home, a true testament to its quality.
Shhh Silk's travel pillows are far superior to the others I've tried because they're filled with 100% silk instead of polyester — which is also why they're more expensive. 
If you're looking for a luxurious travel pillow, this is absolutely the one you should buy. 
I am an extremely anxious traveler. I hate flying so much that the thought of it causes a pit in my stomach — but I do it anyway because I want to experience the world, see my family, and go on adventures. 
In order to make that possible, there are a few things I need with me on an airplane to act as, essentially, an adult safety blanket. Those things include a facial mist that keeps my skin hydrated, a book of crossword puzzles, and a very cozy silk travel pillow and mask set. Not to sound twee, but having these little luxuries while I fly gives me a bit of comfort and serenity when I'm feeling anxious and uncomfortable.
About two years ago, I was sent the aforementioned travel pillow and eye mask setfrom Shhh Silk, a celebrity-favorite luxury brand that makes relatively expensive silk sleep products. I was initially put off by the price ($179 for the set), wondering how anyone besides the Kardashians — who love these pillows — could honestly justify that cost.
Fast-forward to today, and I'll tell you truthfully, I'd pay even more for the pillow if I had to — and not just because it keeps me comfortable while I travel.
The truth is, I love it so much that I've even started to use it as my nightly pillow. 
Shhh Silk
It sort of happened by accident. In addition to using it for travel, I was keeping it as a small accent pillow on my bed — but I found myself consistently reaching for it over my other full-sized ones in the middle of the night because of how soft and cushy it is. I'm not saying that you should do the same, but the fact that I opt for a travel pillow to sleep on over some of the other luxury down pillows I own should tell you a little about their quality. 
Shhh Silk's travel pillows are different from competitors like Slip Silk (and also more expensive) for one main reason. The pillow insert itself is full of silk fibers that are supremely soft and luxurious, whereas other brands make their pillows with a polyester filling that's subpar and uncomfortable at best. The difference is unmistakable, and absolutely worth the extra $60. 
If you just want the travel pillow and not the mask, it'll set you back $149 — which, though, expensive, is a price I don't find to be unreasonable for something so distinctly luxurious. It makes a wonderful gift, and it's a great investment for people who travel often and appreciate having the comforts of home on-the-go. 
Shhh Silk
As for the regular pillow cases, they're equally as exceptional.
I've compared them to Slip Silk's equivalent pillow cases, and Shhh Silk has outperformed them at every last turn — including the fact that they also make gorgeous marble variations in both white and black. Their cases have a bit more heft, and they also zip closed, which I prefer to Slip's version which folds over the edge of the pillow to keep it secure (but never seem to be the right size). Where they stand on even ground is that both are machine washable, and both come in queen or king sizes. 
Overall, I truly believe Shhh Silk's products are worth the hype. I usually shy away from products that are endorsed by celebrities, but for once, I've gotta say the Kardashians really do have it right.